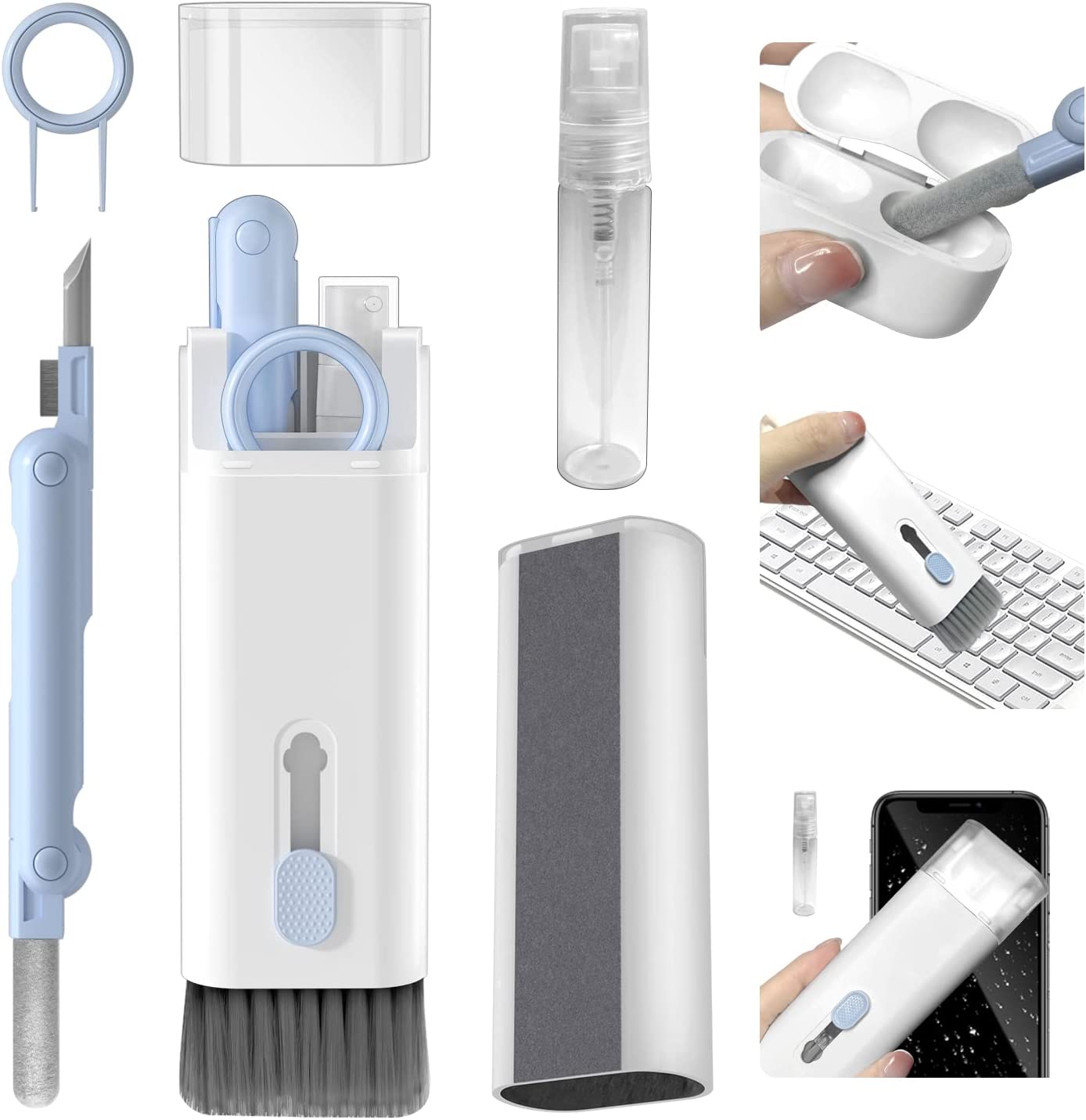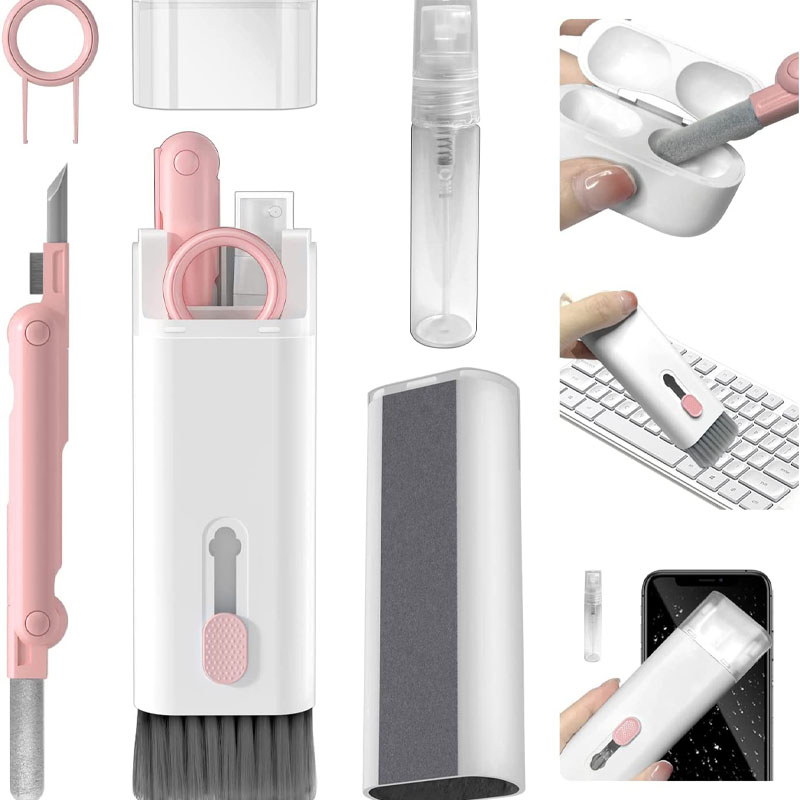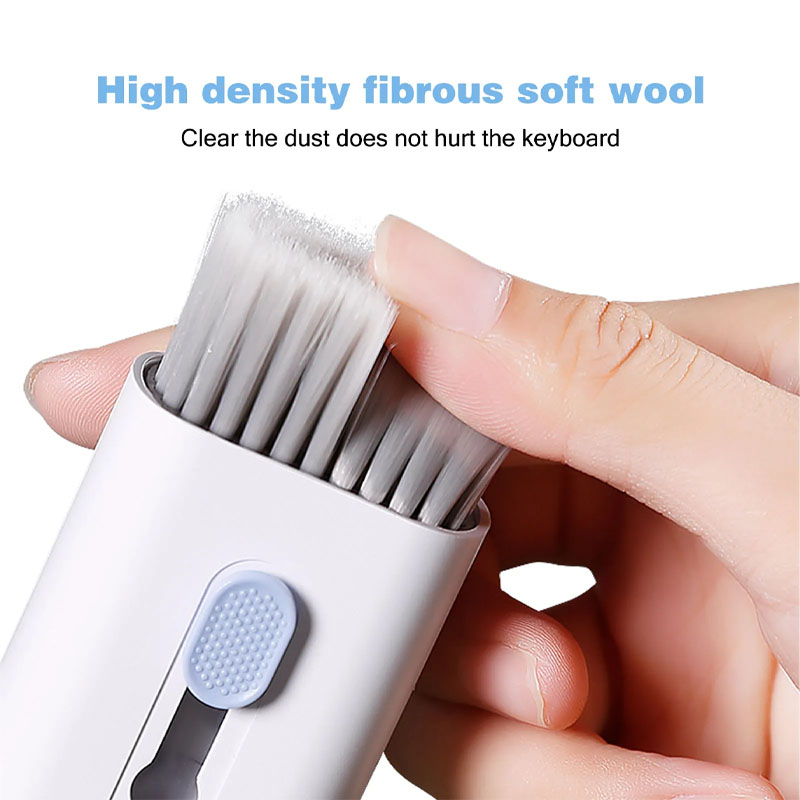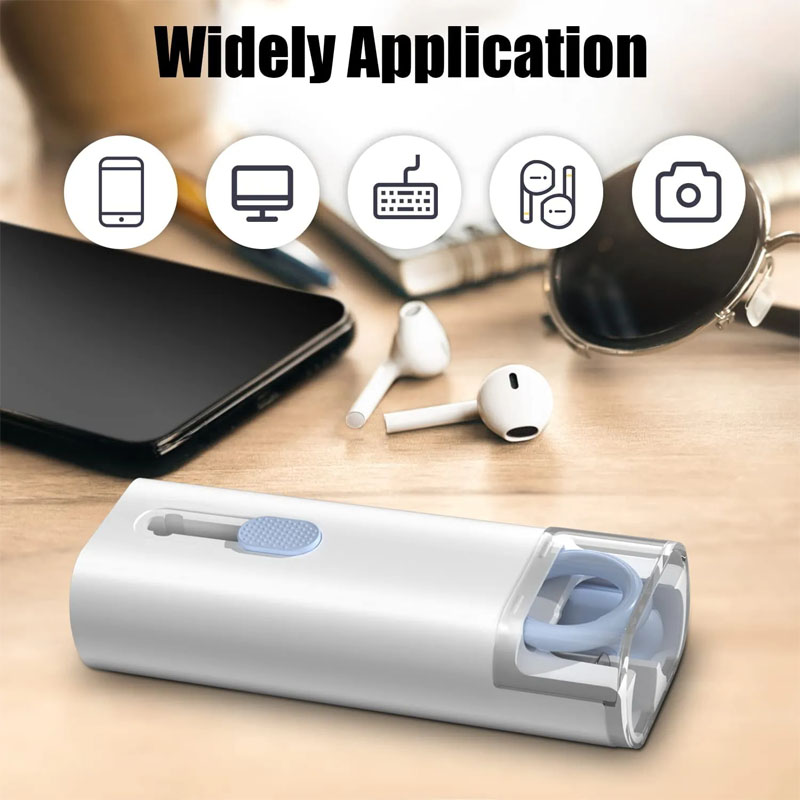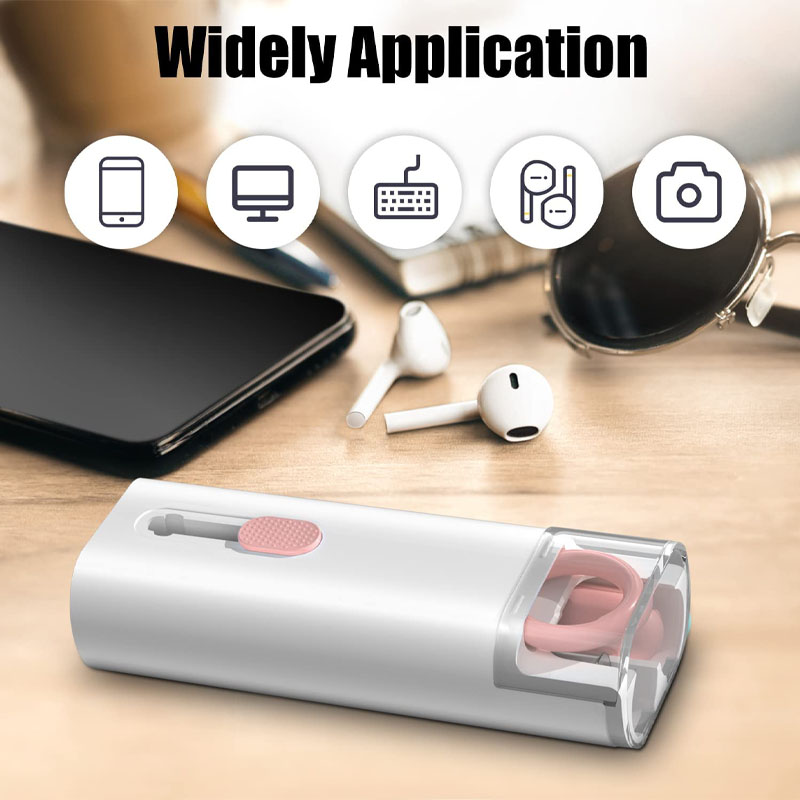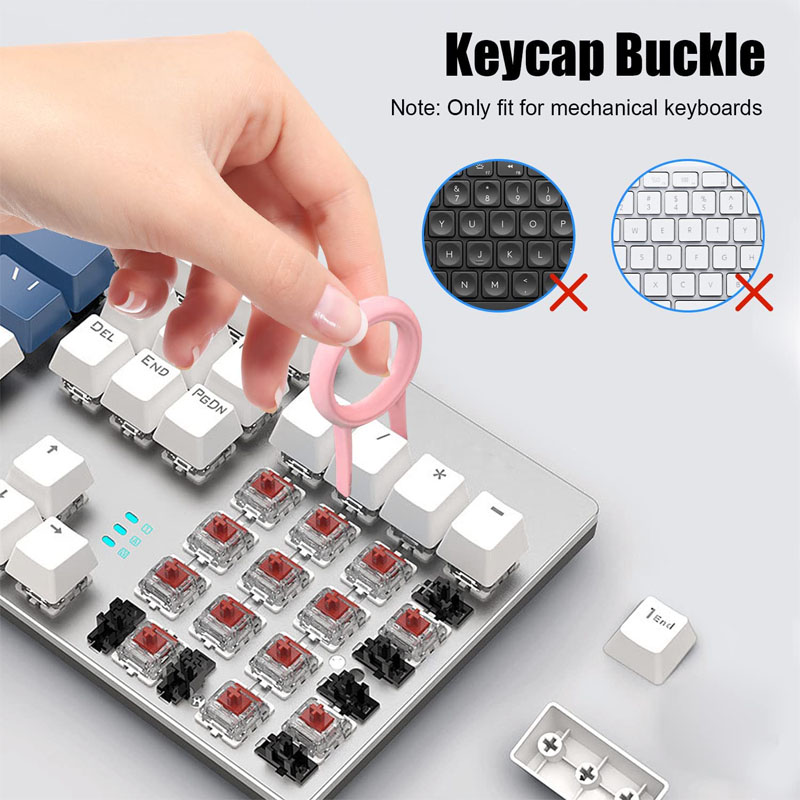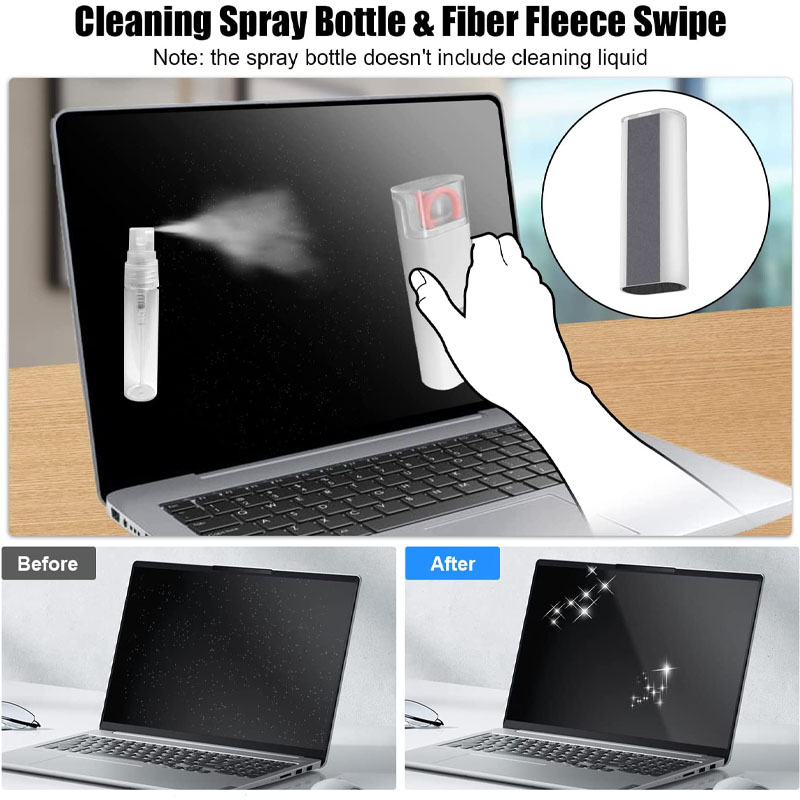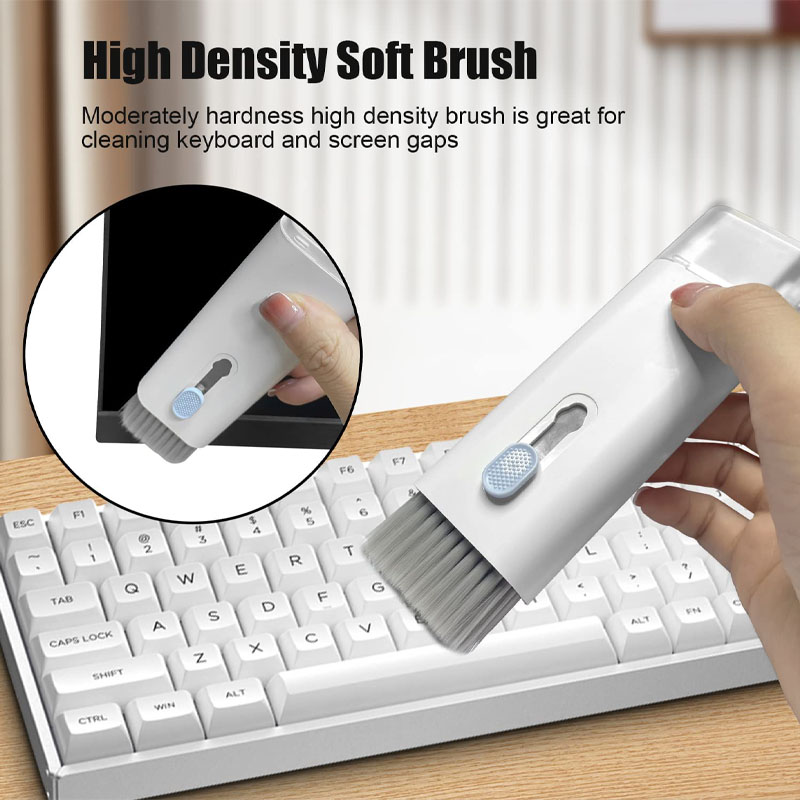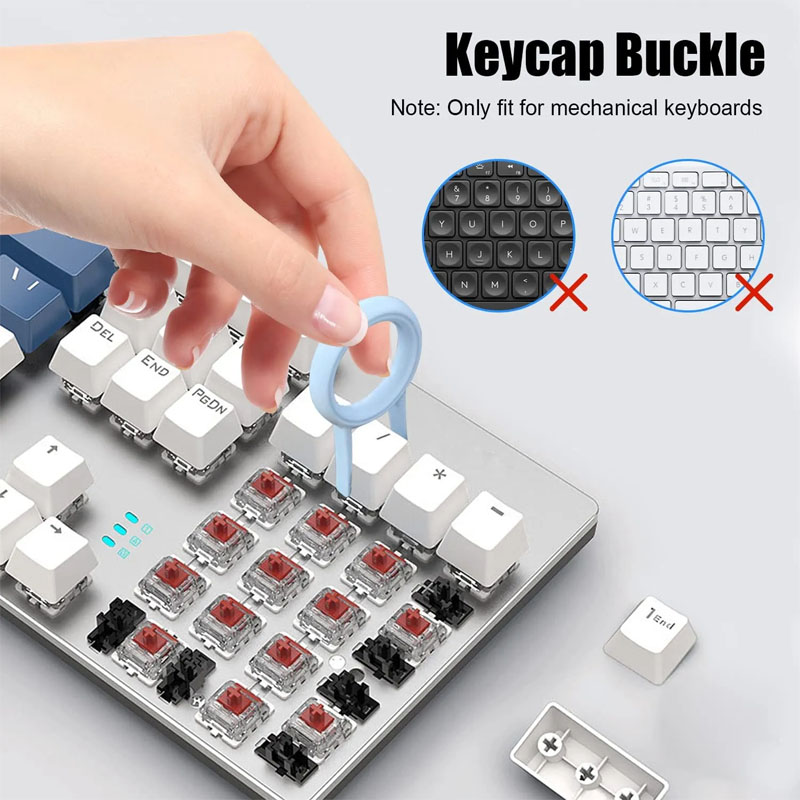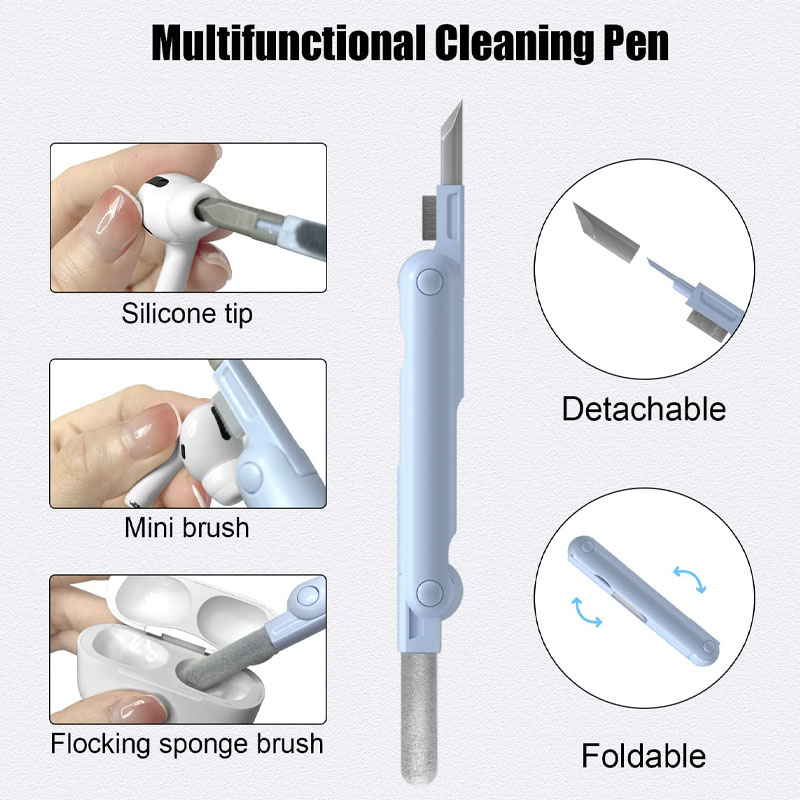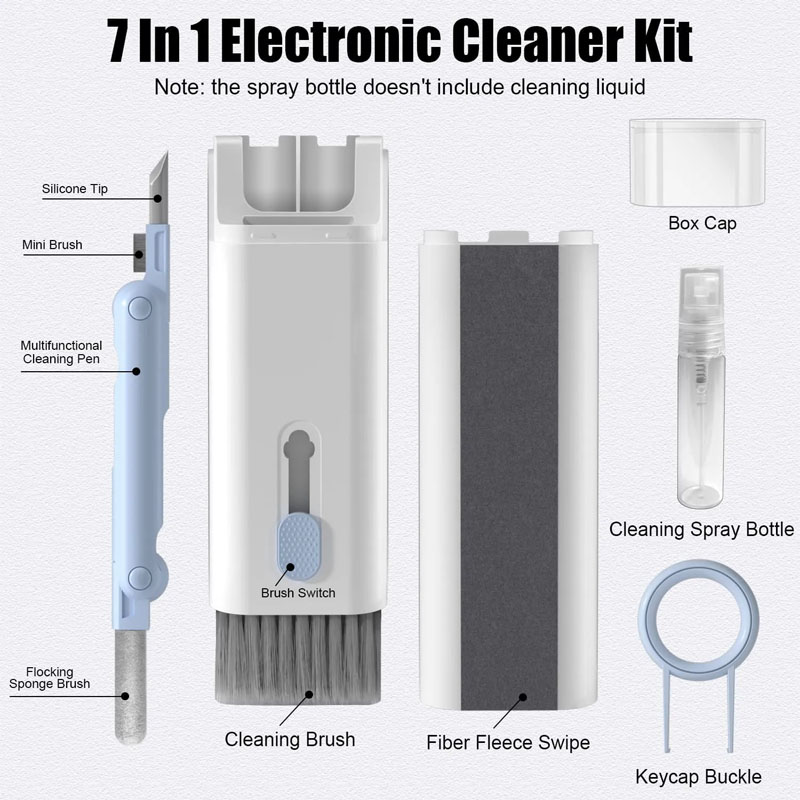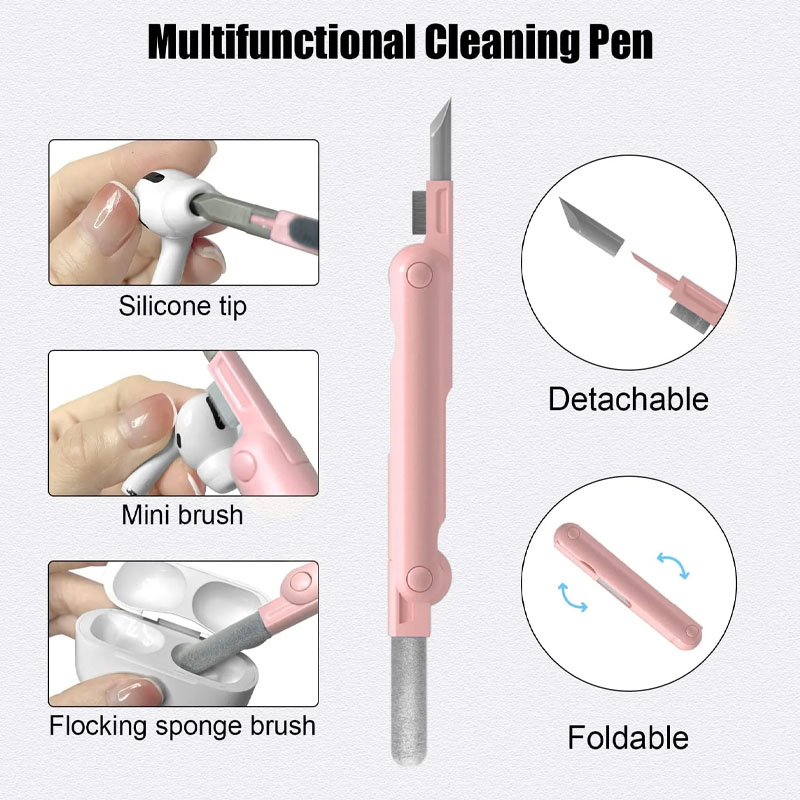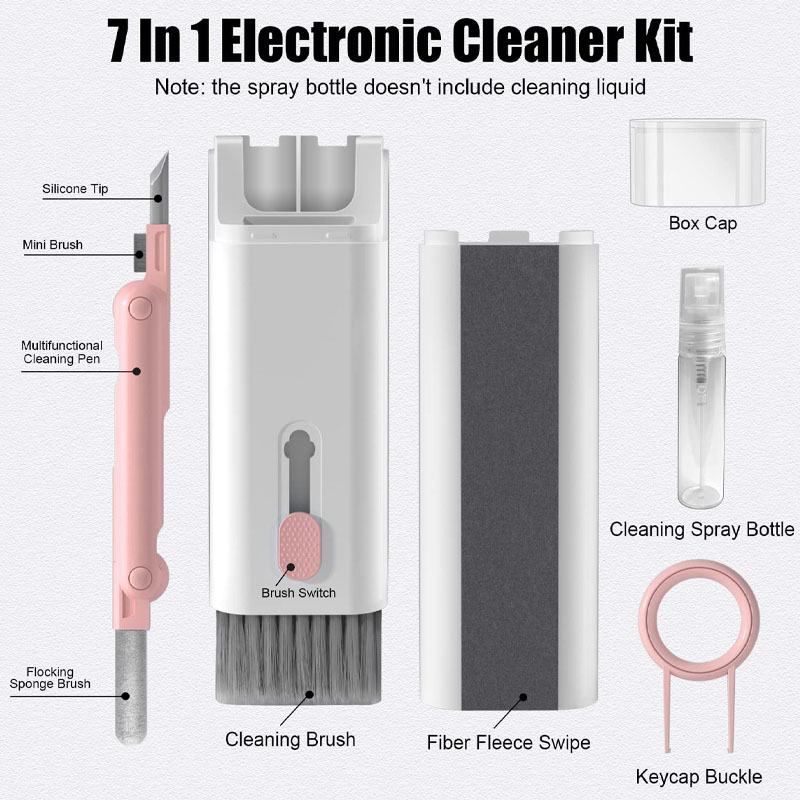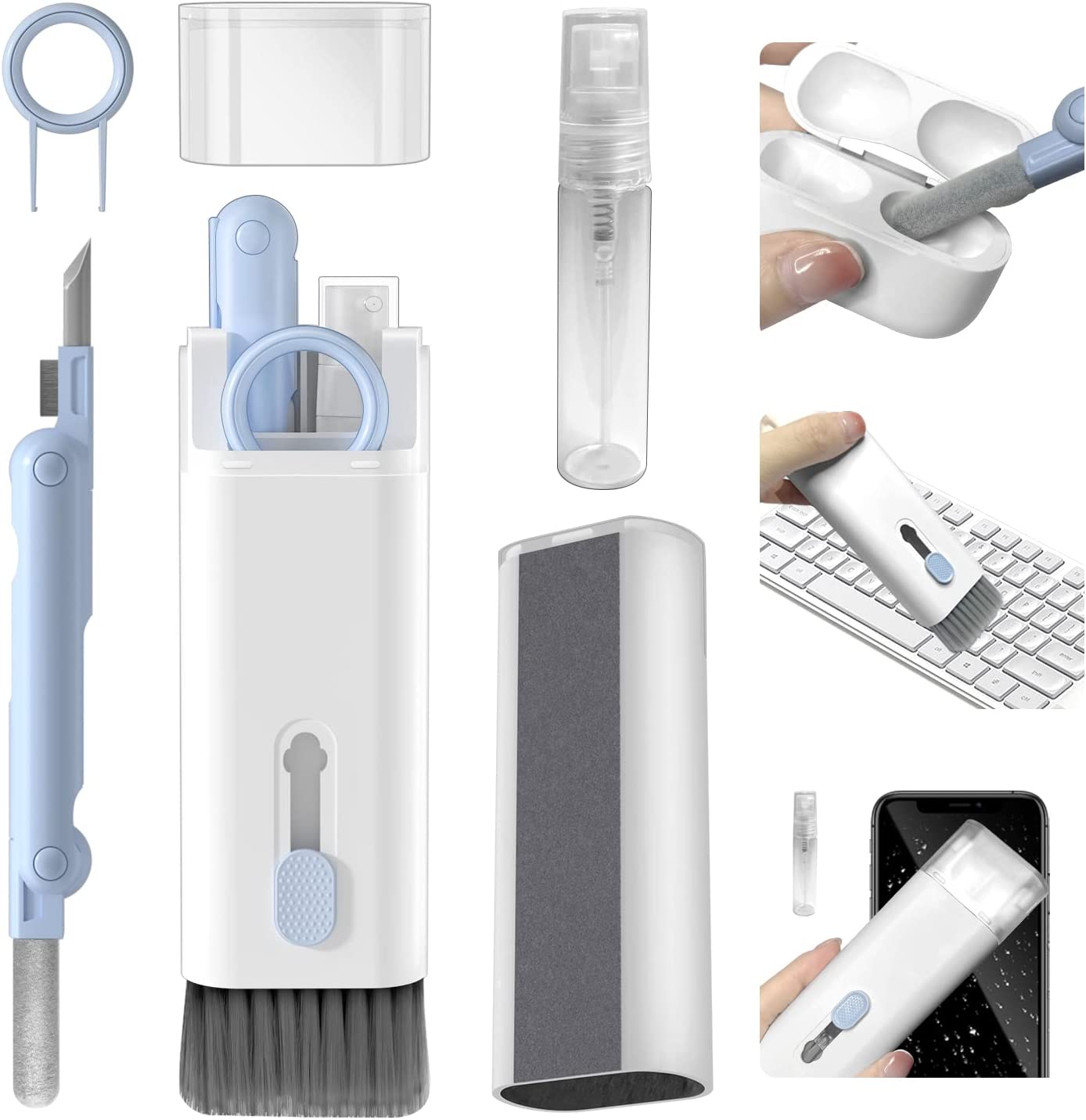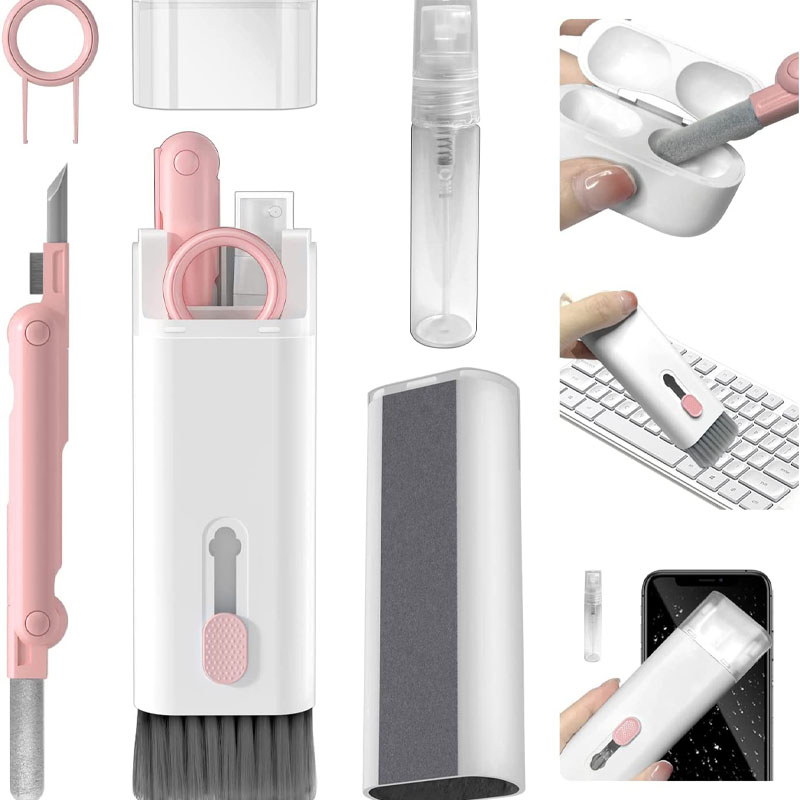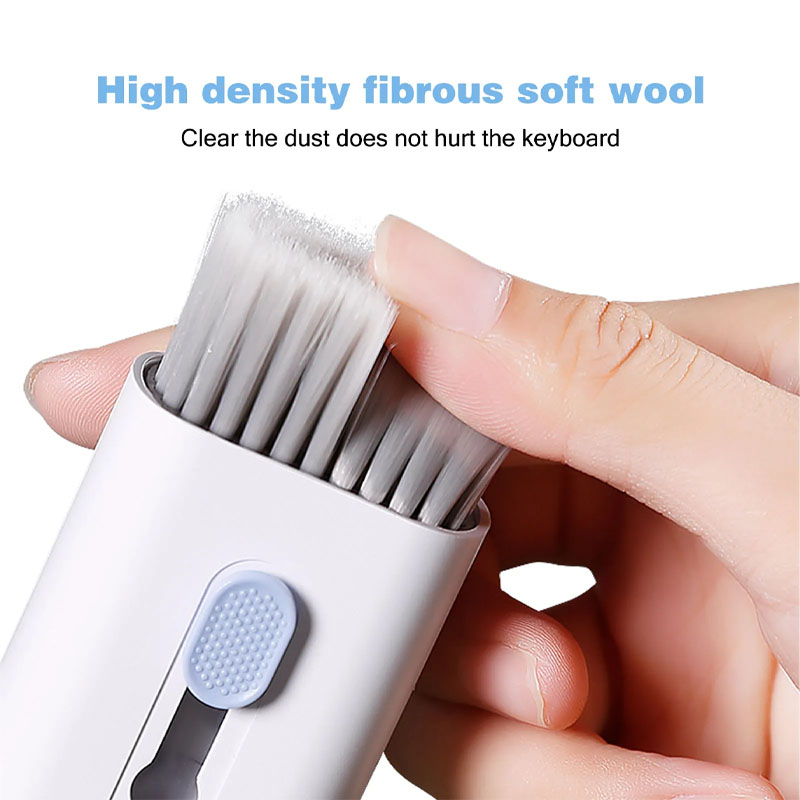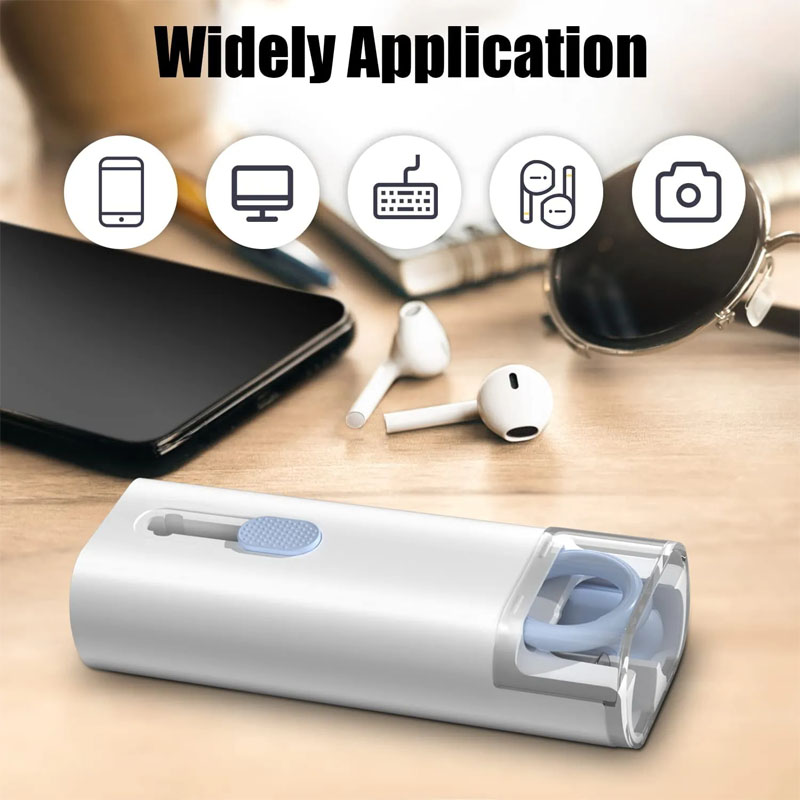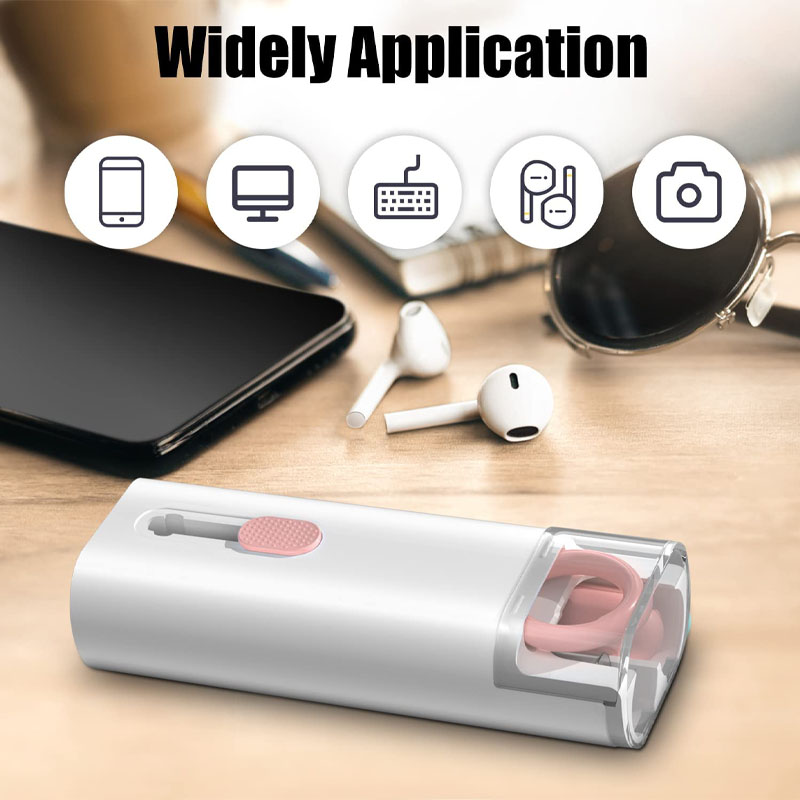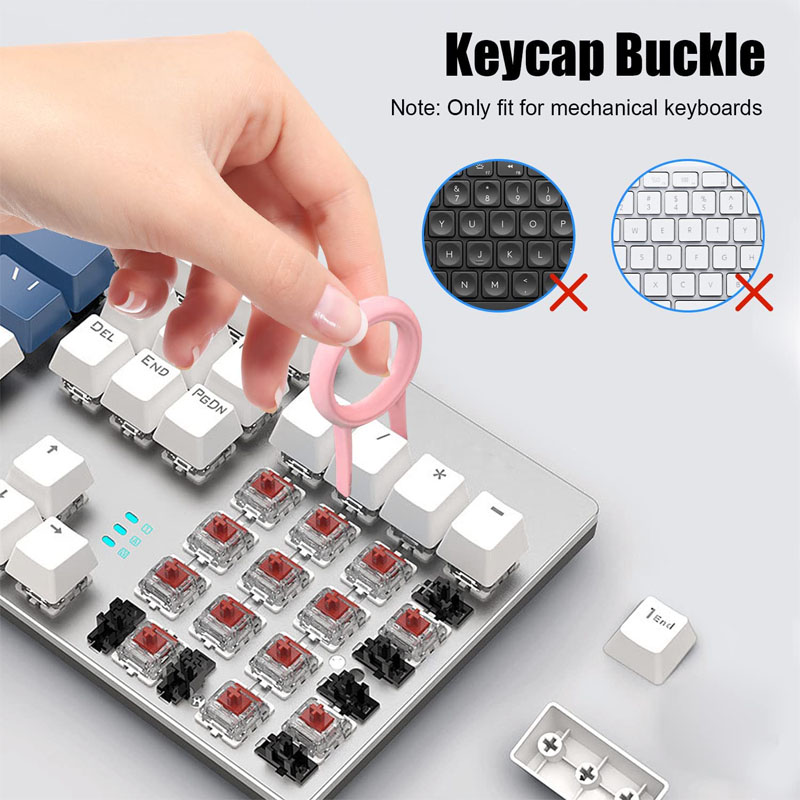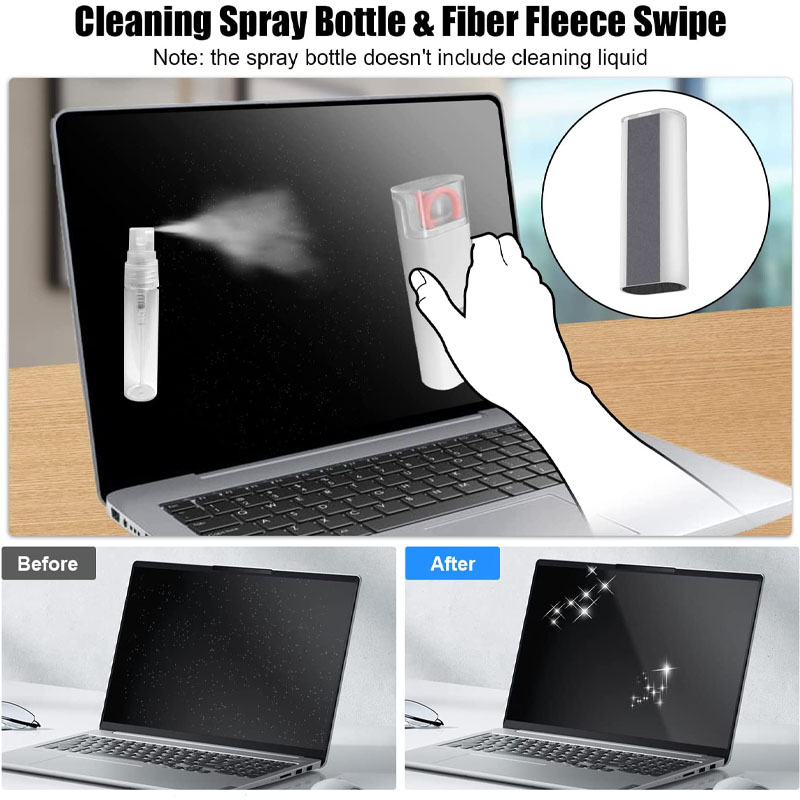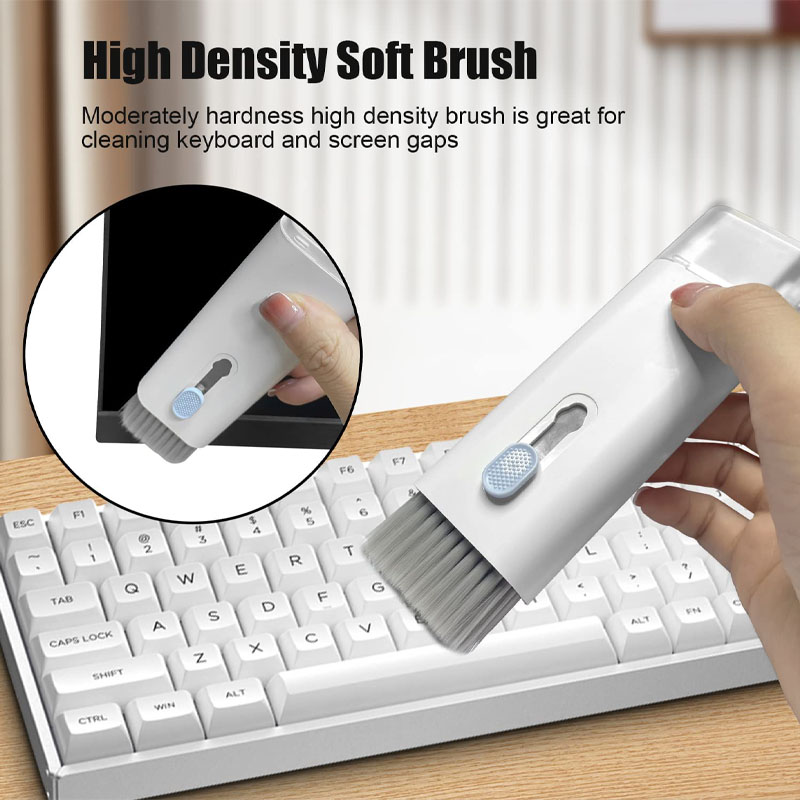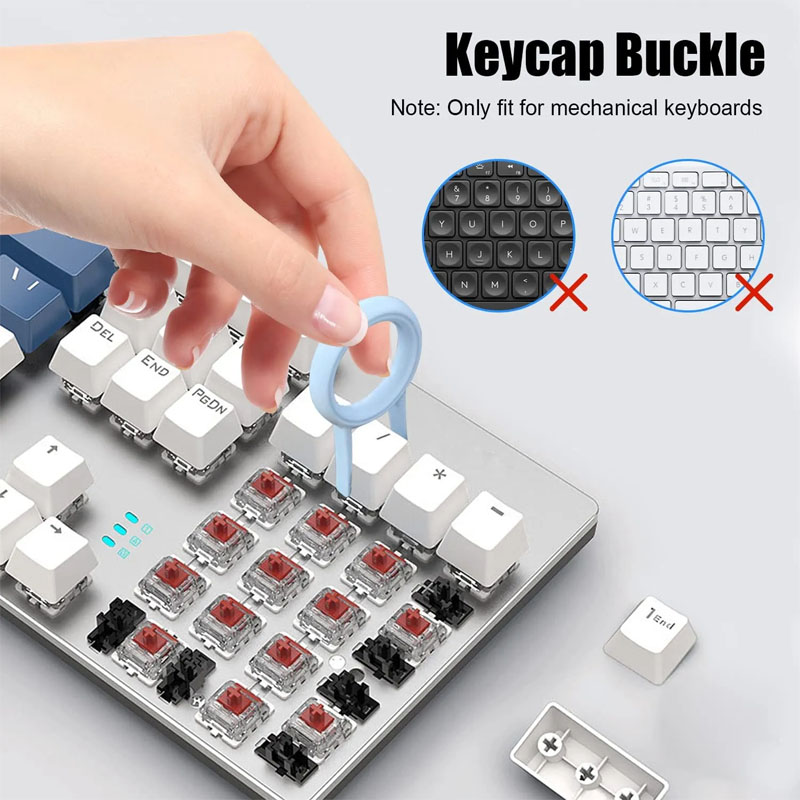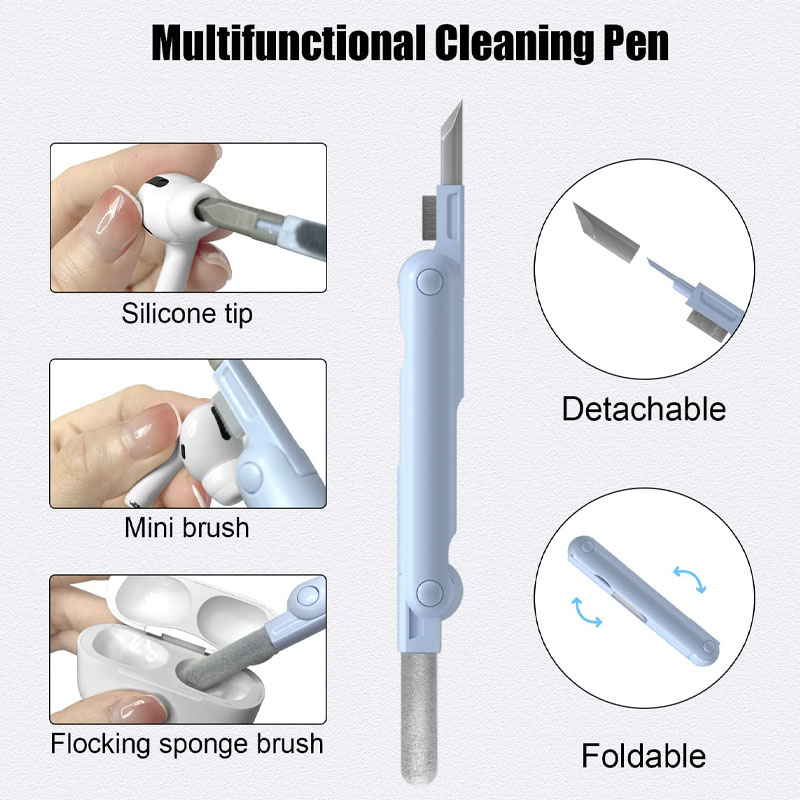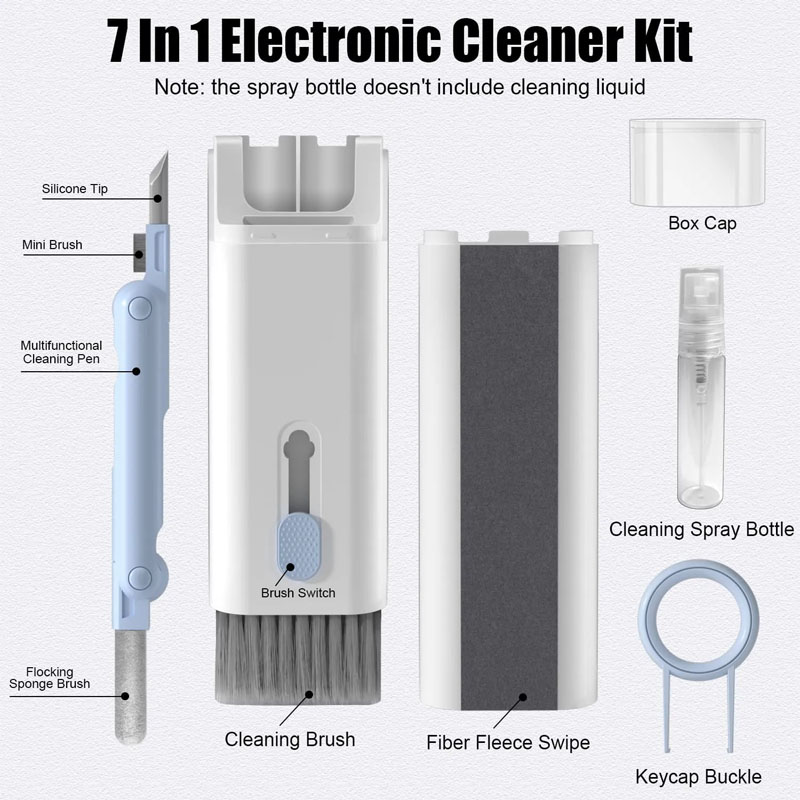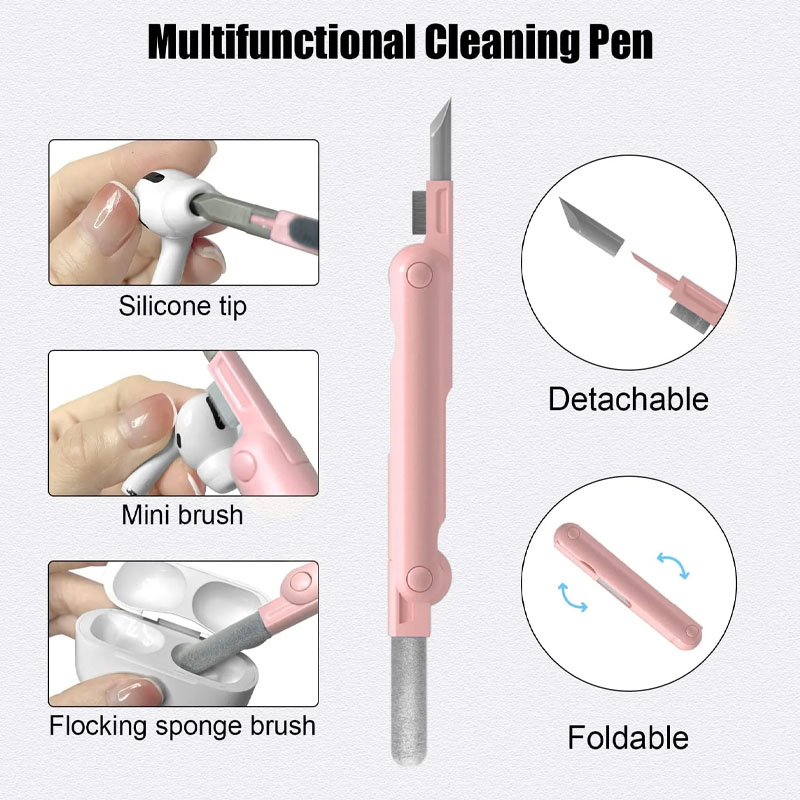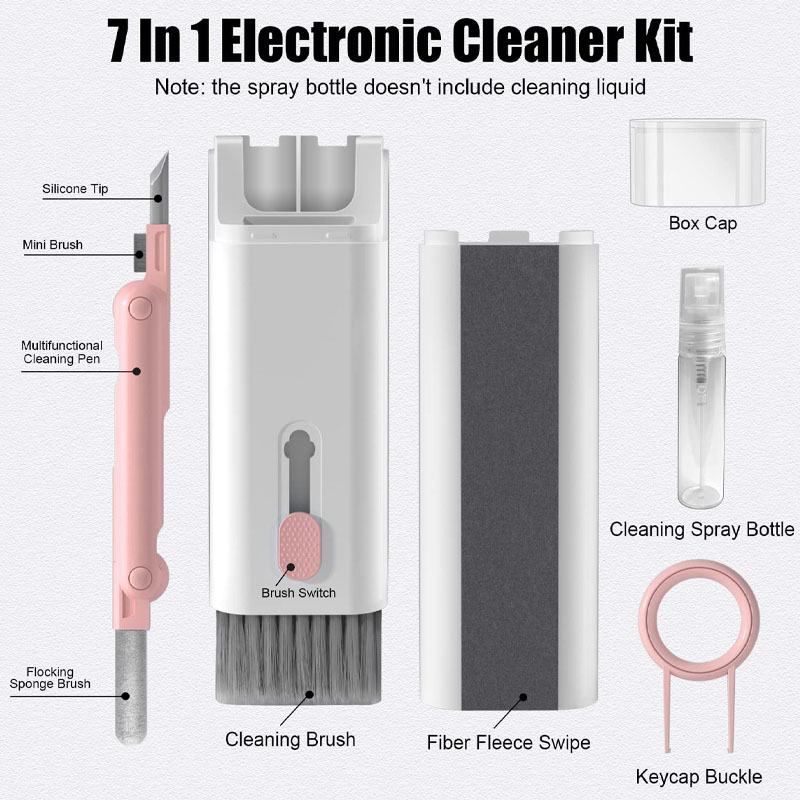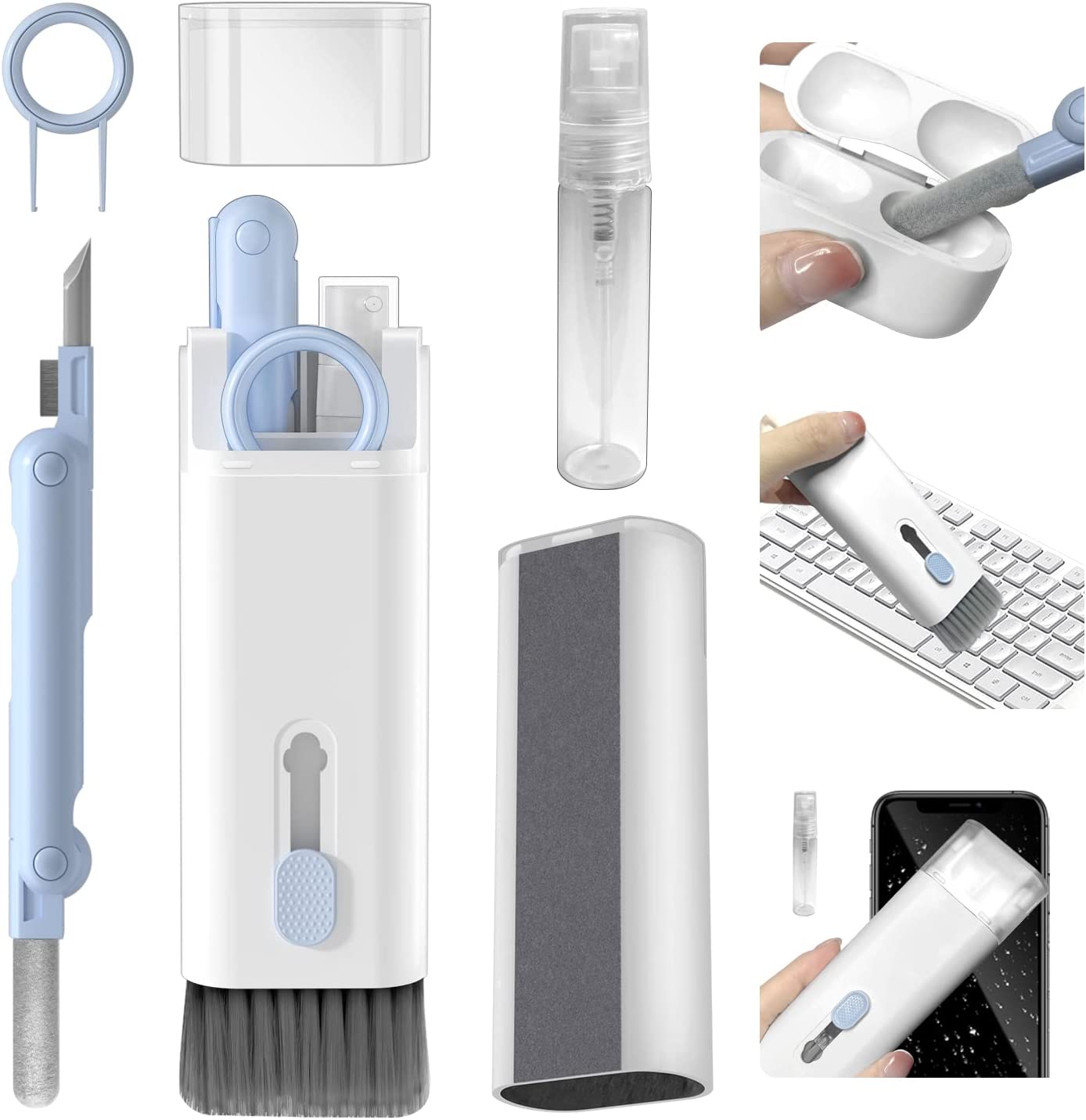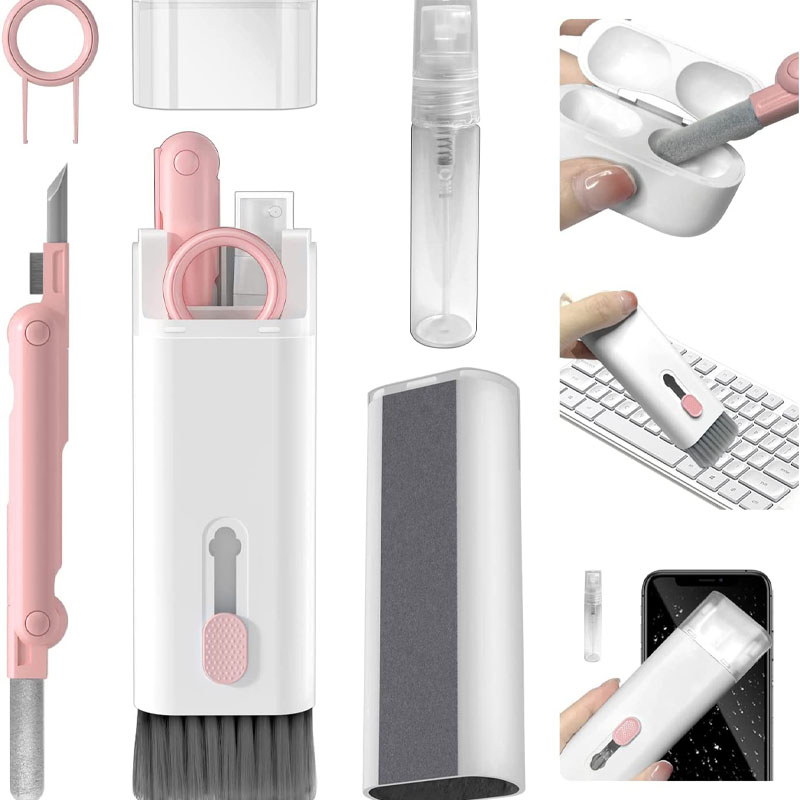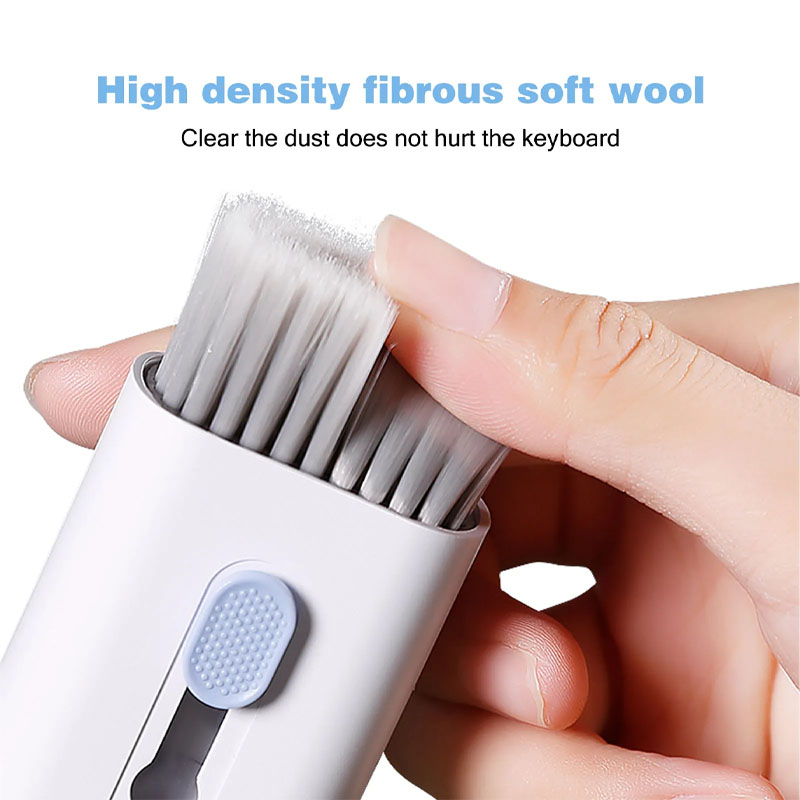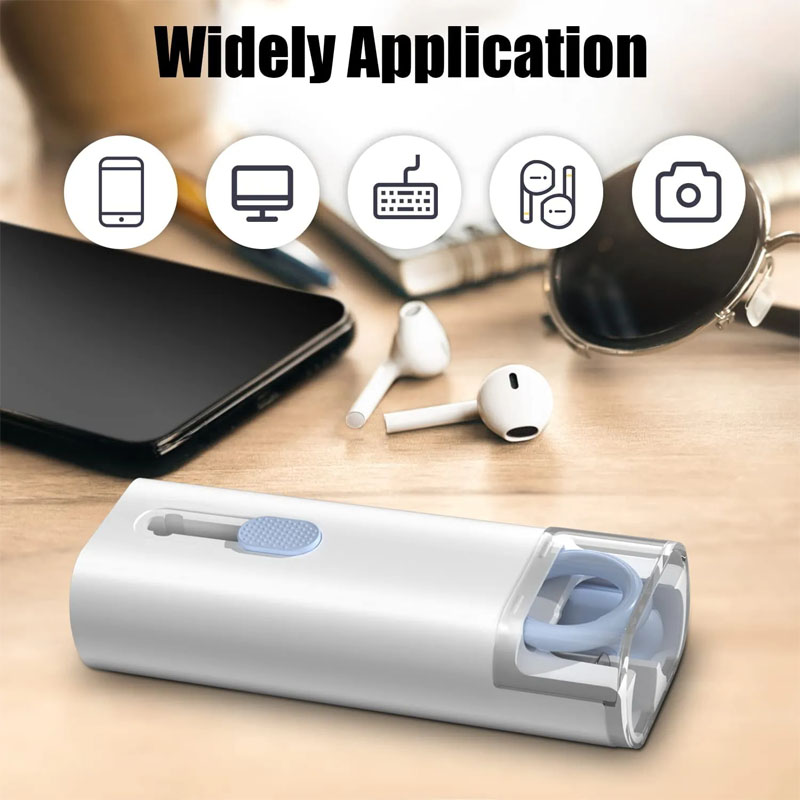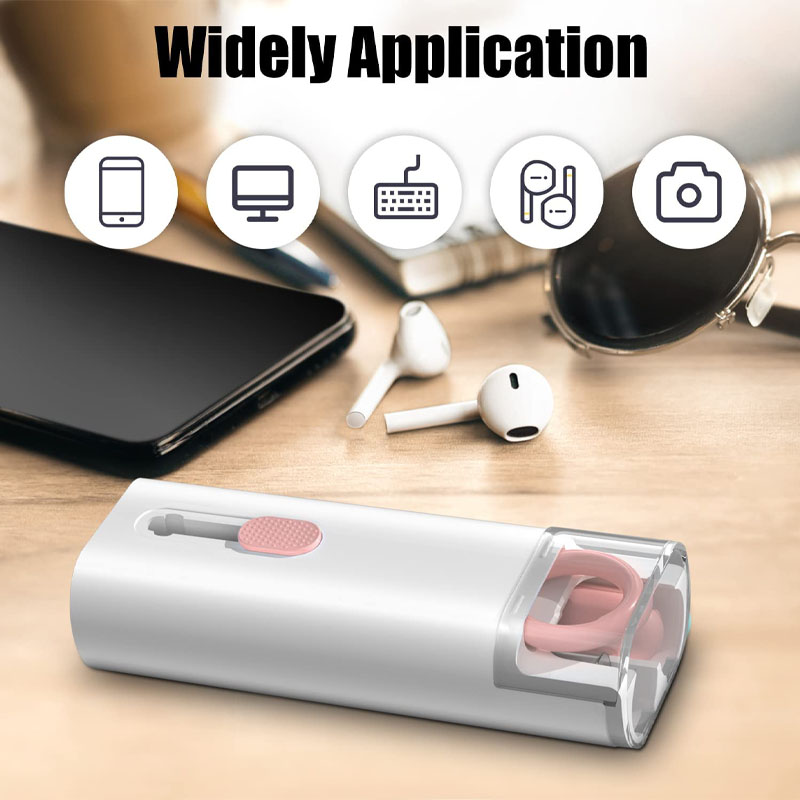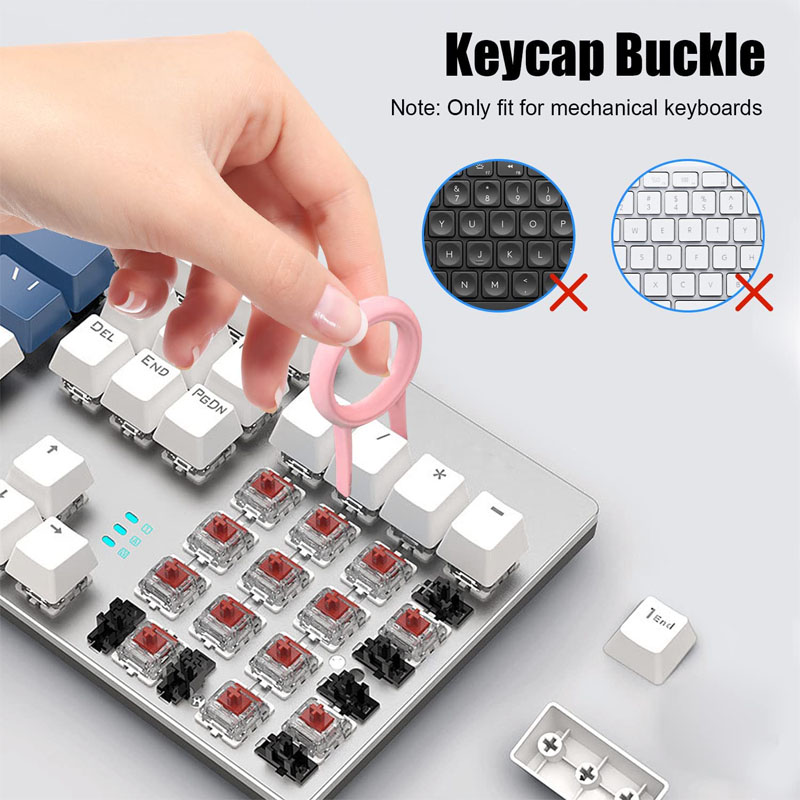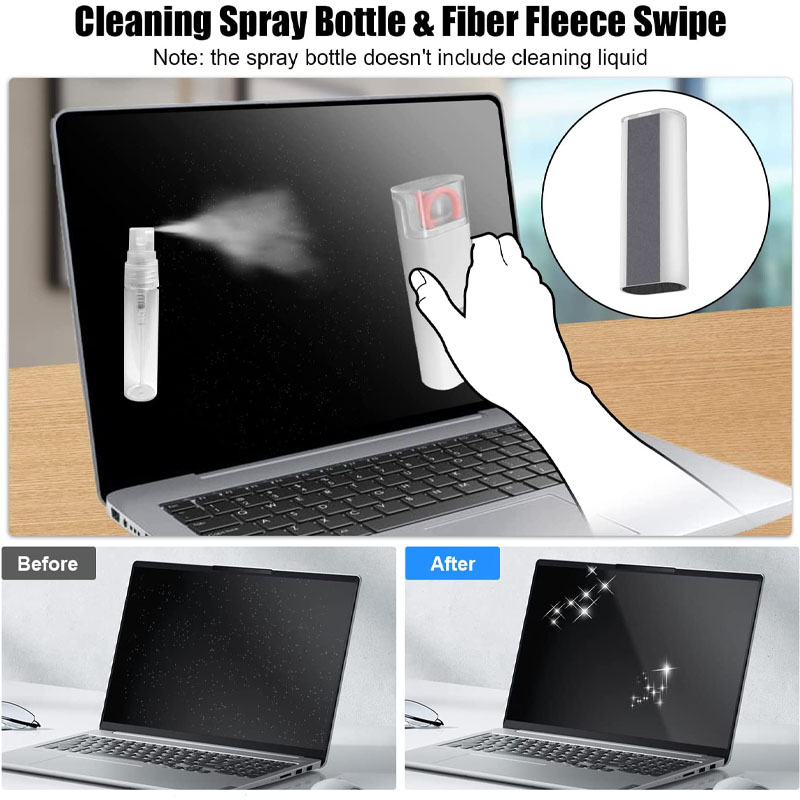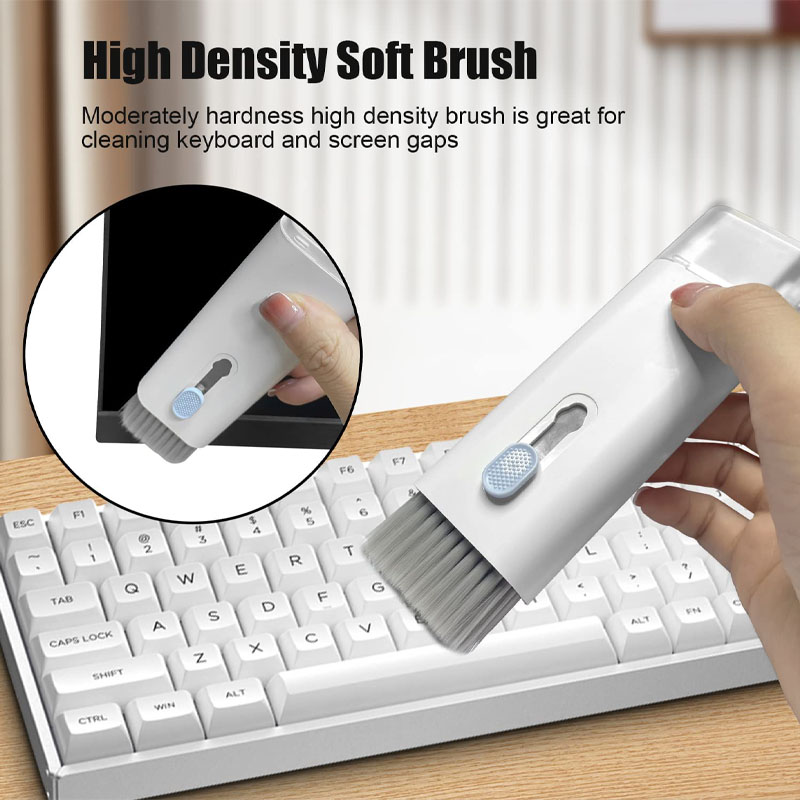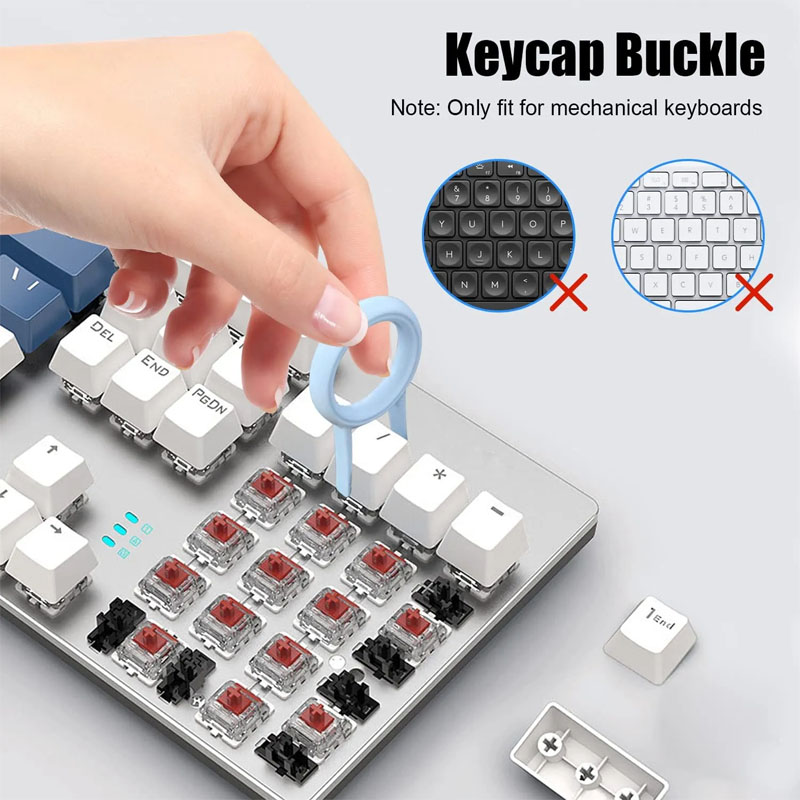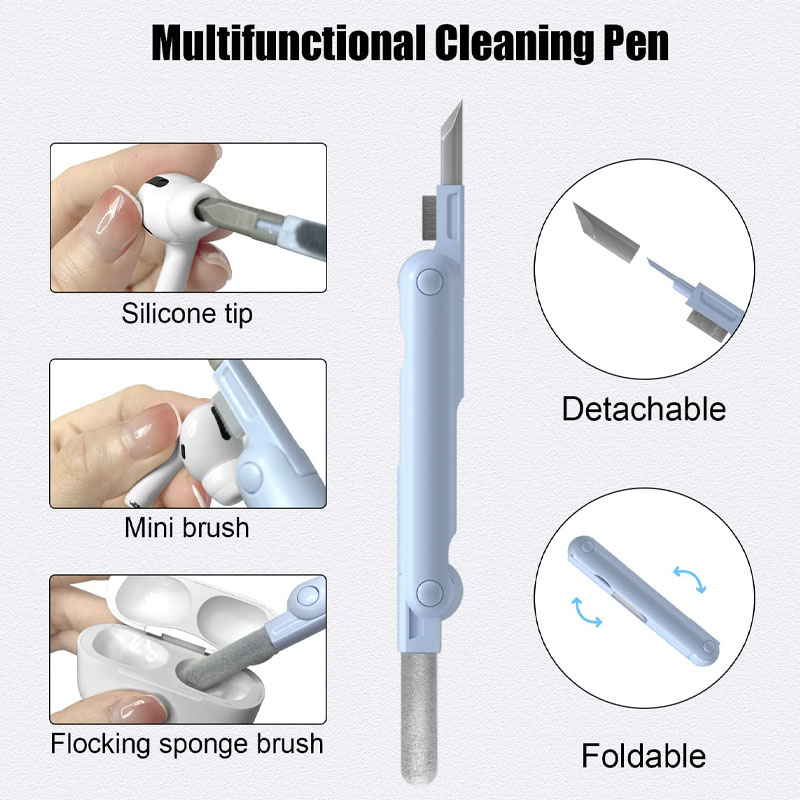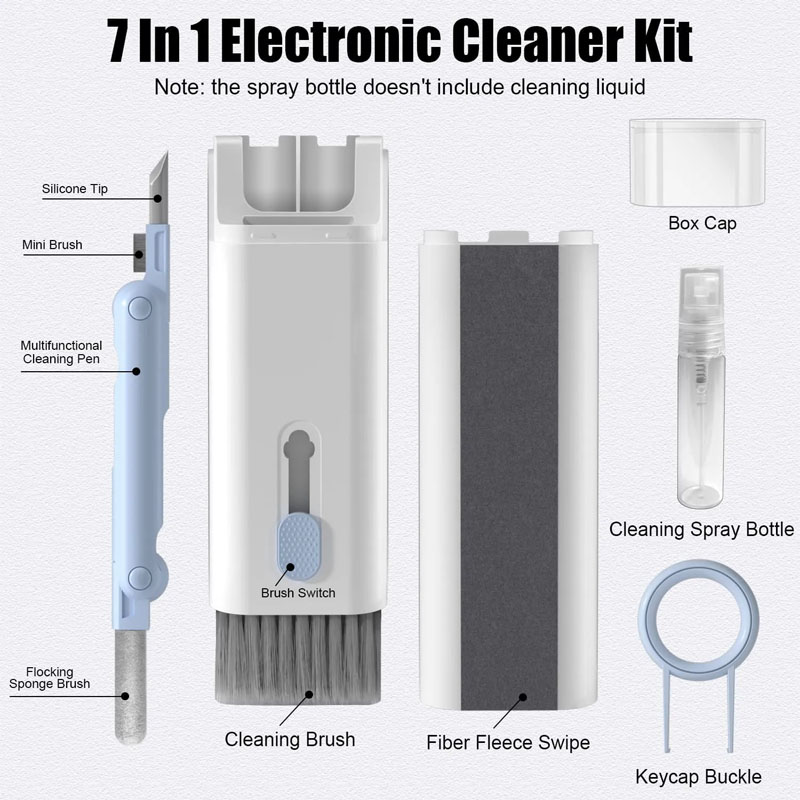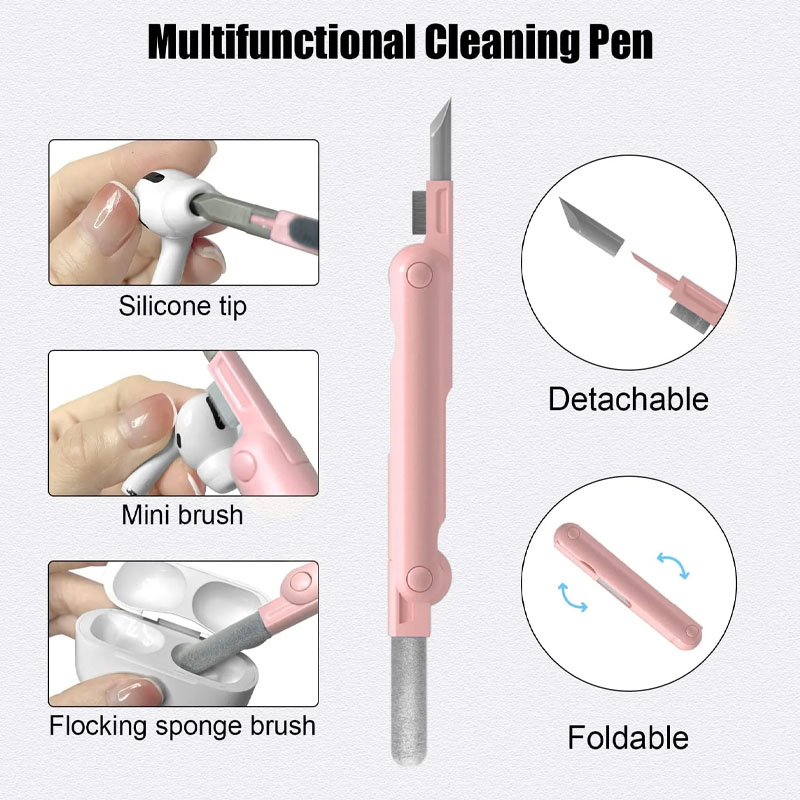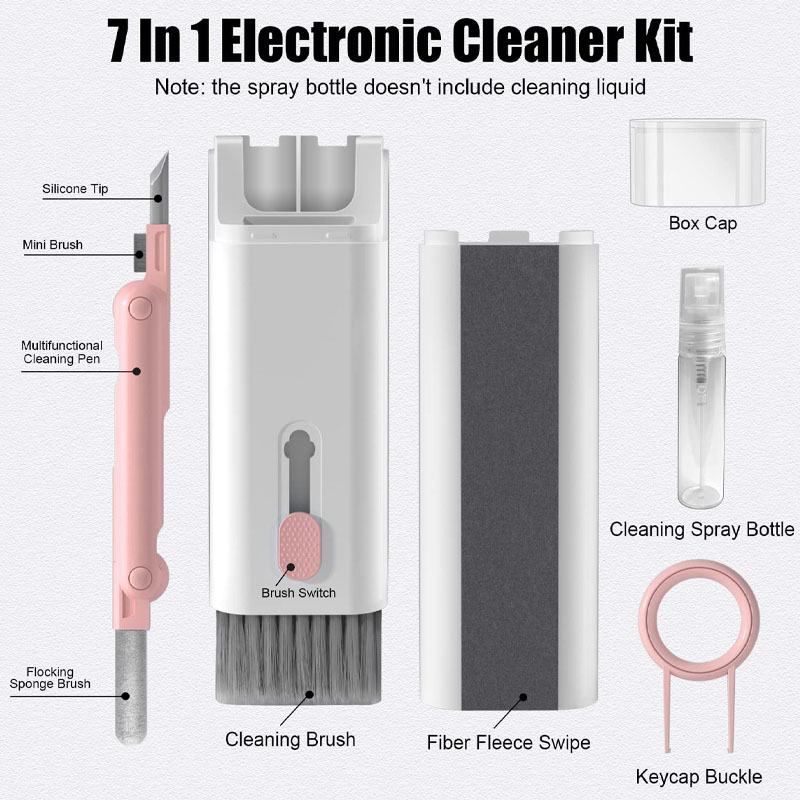 Bdesktop Design Shop | 7 in 1 Cleaner Kit, Keyboard Cleaner Kit with Brush, 3 in 1 Cleaning Pen for Airpods Pro, Multifunctional Cleaning Kit for Earphone, Keyboard, Laptop, Phone, PC Monitor
7 in 1 Cleaner Kit
$15.59 USD
$19.99 USD
Save

$4.40 USD
7-in-1 Multi-purpose Cleaning Kit includes Airpods cleaning pen with silicone tip, Mini Brush, and flocking Sponge brush; high-density soft bristle brush, cleaning spray bottle (empty), fiber bristles, and keyboard clapper. This kit cleans headphones, keyboards, computer monitors, phones, cameras, and more.
Folding Cleaning pen- Silicone tip can clean the dust and dirt in the earplug hole; A mini brush cleans the headphone surface; Use a flocking sponge brush to clean the charging box and any dirt that is out of reach. All you need is a cleaning pen to clean your headphones.
Efficient screen cleaning- Equipped with a 5ml spray bottle (no cleaning liquid), you can fill the spray bottle with screen cleaning liquid, spray an appropriate amount of cleaning liquid on the screen, and then wipe the screen with a fiber velvet brush, simple and efficient! Spray bottles and fiber wool brushes can easily remove dirt and fingerprints from phones, computers, monitors, lenses, and more.
High Density Soft brush Keycap button - High density brush bristles are thick and soft, suitable for cleaning all kinds of keyboard and monitor crevices of dust. Keycaps allow easy removal of keys for deeper cleaning (note: Keycaps only work with mechanical keyboards).
Easy to carry and store -5.63*1.73*1.1 inches. Compact design, easy to carry alone. A variety of cleaning tools can meet your different needs and are great tools for work, school and home. If you have any questions, please contact us immediately.